Hearing Aids to suit
varying degrees of hearing loss
At Hearing Matters, we take the time to get to know your specific needs. With a vast range of models available, we can try a variety of different hearing aid styles in order to find the most suitable product for you.
Take a look at the different hearing aid styles and models available.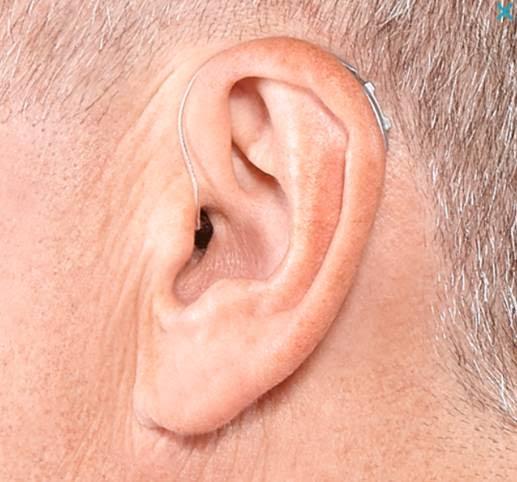 Open Fit Behind The Ear
This is a cutting-edge style of behind-the-ear (BTE) hearing device, made possible by huge strides forward in digital and feedback cancellation technology. It's an extremely popular hearing aid style because there is very little in the ear canal itself. This means that your own voice sounds natural and environmental sounds can travel straight to your eardrum, maximising your residual hearing for enhanced clarity. Sounds are channelled into the ear canal through a tiny tube attached to the behind-the-ear device.
Suitable for everything from mild to severe hearing loss, the lightweight and discreet style makes it the perfect package.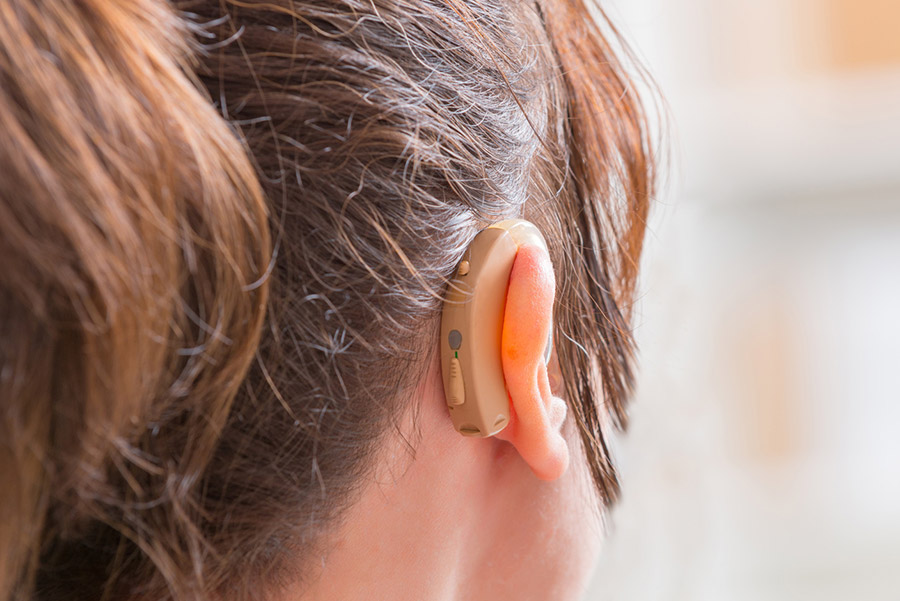 Traditional Behind The Ear
The traditional behind-the-ear (BTE) hearing system is worn behind the ear and attached to an ear mould that fits inside the ear canal.
The clear and discreet style is suitable for all types of hearing loss and is incredibly easy to clean and maintain.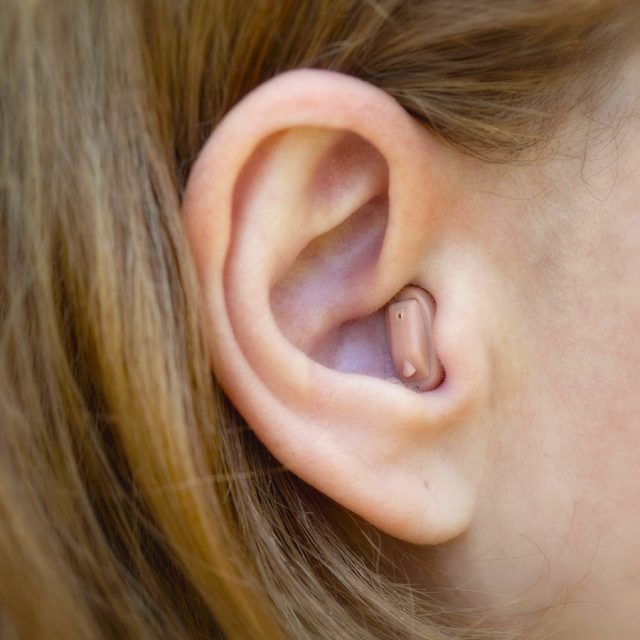 Custom In-The-Ear (ITE) and In-The-Canal (ITC)
If you're looking for something that is completely tailored to your specific needs, our custom models are an excellent choice. Made to perfectly fit the shape of your ear canal, some of our devices are virtually invisible.
These models are suitable for mild to severe hearing loss.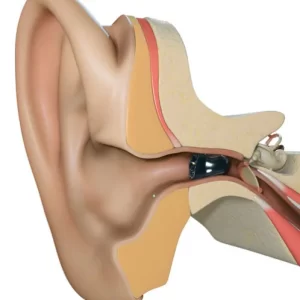 Completely In Canal (CIC)
This hearing aid style fits deeply into your ear canal, but may not have the same variety of features or amplification power as other styles. They may have automatic features or a remote control for ease of us, but are not suitable for all degrees of hearing loss. If you have narrow or bendy ear canal or have difficulty using your hands, a complete in-canal hearing aid may not be right for you.
Brands and Models from all major manufacturers
We are an independent Audiology clinic so you can be assured our recommendations are based on the brand we feel best suits you.
We are pleased to offer a full range of devices from any manufacturer.
We are constantly updating our list of hearing aids so be sure to ask about the latest developments.
Oticon Hearing Aids
Oticon hearing aids is a subsidiary of William Demant Holdings in Denmark who also owns Bernafon and Sonic Innovations. They are therefore one of the largest hearing aid manufacturers in the world and trades through retail chains including Audiolclinic and HearingLife on a national scale and Adelaide Digital Hearing Solutions at a local level.
The latest range of hearing aids released by Oticon is called the Intiga. This is a very small wireless capable hearing aid with a newly designed casing and speaker wire making this the smallest wireless hearing aid on the market
This processing unit and features are also found within Oticon's other models – Agil Pro, Agil, Acto Pro, Acto and Ino and Ino Pro range of hearing aids.
Phonak Hearing Aids
Phonak is a premium Swiss hearing aid company owned by Sonova. Phonak is one of the largest hearing aid manufacturers in the world and has always been at the leading edge of technology especially when it comes to improving a person's ability to hear speech in noise. Phonak has some very capable wireless technologies built into their hearing aids, allowing true stereo wireless transmission of sound through their Bluetooth capable devices. They also have a whole range of hearing aid compatible and free standing FM systems which extends the connectivity even further.
Their latest chipset, called the SPICE+ platform, is the words fastest hearing aid platform running at 200 million instructions per second and is based on a three processor, 6 core design. It is the only hearing aid platform capable of real time wireless broadband audio transmission and simultaneous processing.
Phonak's current top of the line hearing aids containing SPICE+ consists of the Ambra, Naida S IX, Naida S IX CRT and Smart S IX. The all have the same features but are different styles and can fit different hearing losses. With the introduction of the SPICE+ Phonak has dramatically improved their hearing aids initial acceptance and overall performance in quiet.
Phonak's range of Spice hearing aids have been extended into the basic category with the Phonak Dahlia, Smart S and Naida S I hearing aids. The offer the superior Spice+ processing, but with limited features for the less demanding client.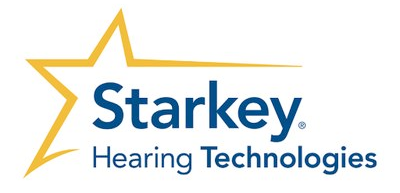 Starkey Hearing Aids
Starkey is an American hearing aid company that came to fame when Ronald Regan first wore their completely in the canal hearing aids. Their philosophy is to only introduce technology that has been proven through research to add client benefit. They have some novel technology such as real ear measurements through their hearing aids, they are also one of only two companies using the superior 2.4Ghz Wireless connectivity. They were also the first company to introduce the invisible in the canal style hearing aids late in 2010.
Starkey has been hard at work developing new hearing aid technology to compete with some of the best in the world. The have just released their X series during the latter part of October 2011, which includes their proprietary frequency lowering technology, called Spectral IQ. This often leads to improved speech understanding in quiet and noise for these clients.

Sonic Innovations
Sonic Innovations is an American hearing aid company. They have recently been bought by William Demant Holdings, which also owns Oticon and Bernafon and through the Sonic Innovations acquisition, obtained several hundred HearingLife clinics throughout the world.
Sonic has released their new Flip range of wireless hearing aids in Australia. This is their first wireless capable hearing aid range.

Bernafon Hearing Aids
Bernafon is a Swiss Hearing Aid Company that is part of the William Demant group who also owns Oticon and Sonic Innovations.
Bernafon hearing aids are good value to clients, they offer exceptional design and sound quality, but without the high price tag.

Widex Hearing Aids
Widex is a Danish hearing aid manufacturer that has lead the field in excellent sound quality.
Widex has released the Clear range of wireless capable hearing aids toward the end of 2010, starting with the top end Widex Clear 440 hearing aid.

Unitron Hearing Aids
Unitron is originally a Canadian hearing aid company, who was bought by Sonova, the same company who owns Phonak hearing aids.
They produce good value hearing aids by packaging many of the premium technologies on the market into a lower cost, well performing hearing aid.

Siemens Hearing Aids
Siemens is a well know producer of electronic equipment in almost all industries.
Siemens has made a lot of headlines with their release of the Aquarius 701 and Aquarius 501 water proof and dustproof hearing aids in the latter part of 2011. These hearing aids promise improved reliability to those working in very humid or dusty environments and were even tested by people who swam and surfed while wearing them.

GN Resound
GN Resound has always been know for its excellent hearing aids with their natural sound quality. They are one of the most flexible Danish brands of hearing aids and their experience in wireless technology shows in their latest Alera Range of hearing aids.
GN Resound were the first hearing aid manufacturer to develop open fit hearing aids with their introduction of the Resound Air in the early 2000's. This was a remarkable breakthrough and had lead to significant improvements in hearing aid user satisfaction. Their open fit technology has now been embraced by all other manufacturers.